About Chicago Magicians John and Gary Fabjance
How father and son and fellow magicians John and Gary Fabjance got into the magic of show business.
John Fabjance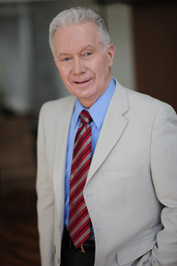 During John's freshman year at Southern Illinois University in Edwardsville, Illinois, the famed stage magician, The Great Blackstone was performing for a one week engagement in St. Louis, only 20 miles away.

John scrimped and saved his money to attend every performance. After each show, John hung around outside the stage door in hopes of meeting Blackstone. After the week's final performance, John followed Blackstone and his cast and crew across the street, to a restaurant, and sat at a nearby table. The producer recognized John from his time spent hanging around the stage doors and offered to pay his bill. John, who had been performing as an amateur magician since high school, told the producer that if Blackstone ever needed a magician's assistant to call him.

Two days later, the producer phoned John and said one of Blackstone's assistants had broken his arm and asked him to join them for the Kansas City shows. "I walked into the theater and there was no time to rehearse," he recalls. "They told me, 'You saw it all week. You know it well enough.' And I did. I started to tour with them all over."

Eventually, John left the Blackstone tour to complete his degree in education. While in college, John continued performing part-time to provide extra income. He even appeared on many local and national television programs including The Jackie Gleason Show, Circus, Circus and the very popular ABC program You Asked For It!, television's original reality/request show. Viewers from around the country would send in requests for the type of program they wanted to see. John performed some of his own magical creations--miniature illusions he designed and constructed especially for the performance.

After college, John taught English, speech, theater and stage-craft classes to grade school, junior high, high school and college students, while continuing to perform and invent magic tricks in his spare-time. He designed and constructed special magician's props and illusions for Ringling Brothers and Barnum and Bailey Circus, The Ice Capades, Six Flags, Knotts Berry Farm and Disneyland. One of John's most famous magical creations is the Airbourne Glass in which a magician pours liquid from a bottle into a glass that is magically suspended mid-air. This illusion has been performed by professional magicians nationwide, including Lance Burton, and has appeared both on television and in film.

Later, John would move the Chicago area to develop magic tricks as premiums, incentives and promotional products, used in national advertising campaigns for Chicago-based companies such as Standard Brands, makers of Baby Ruth and Butterfinger candies, Hershey Chocolate, Leaf Confections, Willy Wonka Candies, Ralston Purina and Planters Peanuts, Hoyle Playing Card Company and American Playing Card Company. John is also the author of two magic books with hundreds of magic tricks for beginners offered in conjunction with these campaigns.

It was while living in the Chicago area that John would eventually leave the teaching profession to become a full-time professional magician. John's extensive performance résumé includes countless corporate events, college programs and private parties, across the nation, and internationally. He has performed at over 1200 schools and universities including George Washington University, John Hopkins University, Kellogg Graduate School of Business, and University of Notre Dame. His corporate clients include Amoco, CBS-TV, Clinique, JD Edwards & Company, Kimberly-Clark Corporation, Motorola, Inc, Rand McNally, UAW/Ford, and many more.
Gary Fabjance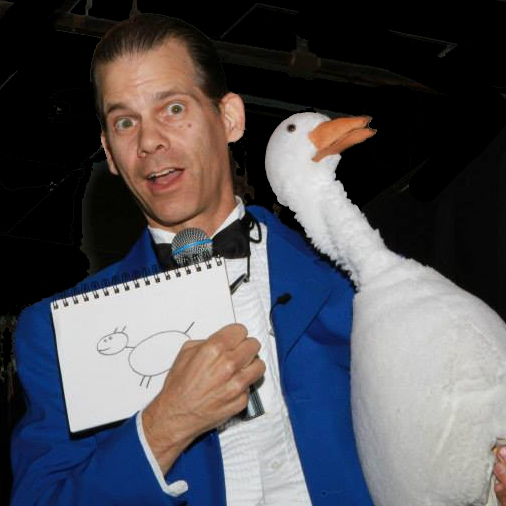 Gary grew up in a household surrounded by magic. His father, John Fabjance, toured with the legendary Blackstone Sr. before going on develop his own act and open a magic shop.

Gary's mother, Stephanie, would join his father on stage, from time to time, to assist in the larger illusion shows. Gary himself made his first stage appearance as a child, pretending to be "hypnotized" then levitating in a "kiddie car".

Growing up, Gary spent much time in his father's magic shop in the company of professional magicians learning the "tricks of the trade".

Later, Gary would study acting at Columbia College in Chicago, and improvisational comedy at Chicago's famous Second City Training Center.

Today, Gary works as a full-time professional comedy magician. His lifetime of experience in magic, theater, and improvisational comedy, adds entertainment value to his magic shows, which are packed full of amazing magic, hilarious comedy, and audience interaction, that gets everyone involved and keeps them laughing. This unique mix of comedy and magic has earned this Chicago area native the title of "Chicago's Magical Funnyman".

Gary's extensive performance résumé includes countless corporate events and private parties. His clients include The Art Institute of Chicago, The Chicago Bulls, The Field Museum, Gap Kids, The Navy Pier Children's Museum, Motorola, and many more.

Whether he's performing magic up close and personal in an intimate setting or on stage before an audience of hundreds, Gary's amazing magic and tasteful humor is the perfect choice to make any occasion special.