STAND-UP MAGIC/STAGE SHOW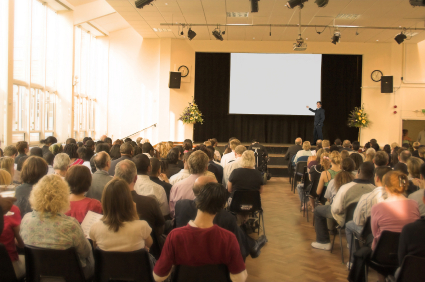 Make your next event a smashing success-- and do it with little or no work on your part! Because when John Fabjance combines his walk-around close-up magic and clean comedy into a knockout performance for your event, he'll make you look like a hero.
Find out why clients like Amoco, UAW/Ford, CBS-TV, and Kimberly-Clark keep bringing John back year after year!
John's on-stage magic show is 10-60 minutes of nonstop entertainment that includes amazing magic, clean comedy, and lots of audience participation.
By combining his experience as a professional magician with his background in theater and improvisational comedy, John creates a truly unique interactive comedy magic show that gets everyone involved and keeps them laughing.
Your guests become key players in the fun as a select playing card appears in the most unusual of places, minds are read and personal belongings such as rings, watches and wallets appear and disappear right before their very eyes, sometimes even behind their backs! And when he asks you for the time, you can be sure John already has your watch in his pocket!
Great for special events of all sizes, John's signature brand of interactive comedy magic makes each show a "one of a kind" performance and is guaranteed to amaze your audience.
Contact John today to discover how he can custom taylor his performance to to bring the magic to your event.